Empowering Expectation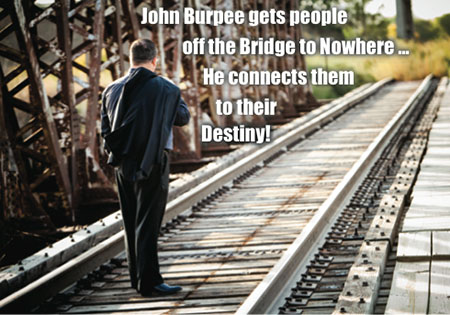 Experience Miracles, Signs, and Wonders
Establish Kingdom of God Government and Order
Discover the 5 D's to Destiny
Activate the Authority of the Believer
Be Secure in Your Identity in Christ
Articulate your dream so others can understand
Develop your vision so others can help you build
Raise capital to fund your vision
Create strategic systems to meet objectives
Advance leadership teams to reach goals
Gain access to key relationships
Meaningfully connections
JBM Brings to your Church
Increased expectation for the supernatural
Signs, miracles, and wonders
Significant increase in giving
Elevation in leadership
New growth—salvations
New dimensions—baptism in the Holy Spirit
John Burpee is one of the few ministers we invite back to speak at our church and to our network of churches. His ministry is marked by supernatural signs and wonders and we have witnessed multiple people healed from chronic pain to deafness, paralysis, and other major health problems. His unique style of ministry reaches into lives and touches them where they need it most. We have never been disappointed. His life is marked by integrity, honor, and character. I whole- heartedly recommend him to any congregation and/or ministerial network.

MARCUS TRIPLETT
Apostle, Church Planter, Marketplace Minister & Missionary Ordained with the Assemblies of God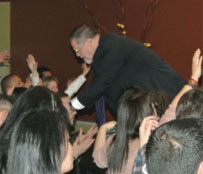 Moving comfortably in the supernatural, without flash or hype, John Burpee confidently connects to God's power - power that is available to every believer - and moves in miracles, signs, and wonders. He travels extensively and the fruit of his ministry is evident in testimonies of salvation, healing, and being filled with the Holy Spirit. John not only declares God's Word, he demonstrates it. He is a true believer in the manifest presence of God.
Hernias, Tumors, Polyps, Fibromyalgia, Arthritis Disappear!
Fractured and Broken Bones Come Together!
Back, Neck, Leg, and Stomach Pain Gone Instantly!
Surgery Cancelled!